Thanks for printing! Don't forget to come back to Zerorez Cache Valley for fresh content!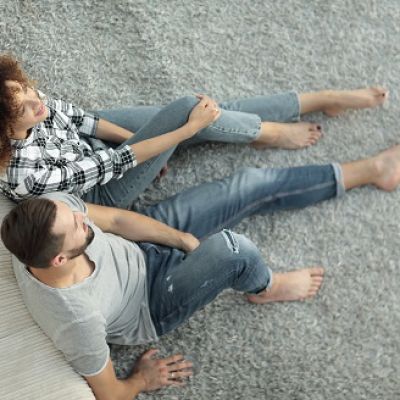 We're Open!

Zerorez is classified as an essential business since we help fight against the spread of germs and viruses through cleaning, sanitizing and disinfecting living surfaces.

As residents of the Cache Valley area, we are all experiencing unprecedented times. At Zerorez, we are impacted too, and we truly want to help. Learn what the CDC recommends for cleaning your home and carpet.
Learn More
A Clean Home is a
Healthy Home.
Zerorez has been lab-tested and proven to clean at the highest levels possible. No other cleaning method out cleans Zerorez.

Our Commitment to you:
1. We will wear gloves and shoe covers in the home
2. We are disinfecting our equipment in between every job
3. We are exercising social distancing and adhering to CDC best practices regarding sick employees
The only choice for a true clean that lasts longer.
Powered Water® & Patented Technology
Satisfaction Guaranteed
We want to make sure your experience is as easy as possible. We will clean and test a small area of carpet for free and if you don't believe how well the process works, then you decide whether to continue with the rest of the service or not. No hassles and no worries.
No Soap Lingering to Attract Dirt.
Our patented technology which uses Powered Water® allows us to clean and refresh your surfaces without the use of detergents or harsh chemicals, which means your carpet stays cleaner longer, unlike other carpet cleaning company in Cache Valley.

Your Surfaces Dry Fast with our patented truck mounted equipment.
Powered Water® is applied to your carpet through our patented spray system that loosens embedded dirt to the base of the fibers using six high-efficiency jets. Our zr wand™ outperforms the top selling wands on the market by removing embedded soils, and detergents left behind by other cleaners, and other debris while allowing for a fast drying surface.
Platinum Certified by the Carpet and Rug Institute
Not only is this the highest approval rating possible from the Carpet and Rug Institute, Zerorez® is rated the #1 cleaning process in the nation by an independent testing laboratory. When we clean, there is Nothing but Clean™.

No harsh chemicals means Pure Safety for your family and pets.
Since Powered Water® doesn't use any harsh chemical additives, your surfaces are perfectly safe for your family and pets, no matter how small.

What exactly is Powered Water®?
Play Video
Watch how Powered Water® is able to provide a better clean without the use of harsh chemicals or detergents.
Zerorez Cache Valley
1023 West 800 North Suite 109 Logan, UT 84321
Varied
E.W.
Very clean effective and quick!
Anonymous
Zerorez Cache Valley
1023 West 800 North Suite 109 Logan, UT 84321
Varied
C.J.
These guys are the best! High quality service and people!!
Anonymous
Zerorez Cache Valley
1023 West 800 North Suite 109 Logan, UT 84321
Varied
Sharma Clark
I had Zerorez clean my parents' upholstered chairs and carpet. The chairs had never been cleaned and were very dingy looking. The light gray carpet had some spots and stains on it. Zerorez made the chairs and the carpet look like new and it dried in no time at all! I was very impressed with the results. I would definitely recommend Zerorez.
Anonymous